webinar
Webinar: Unlock the Power of Streaming Data with Kinetica and Confluent Platform
A joint event with :
The volume, complexity and unpredictability of streaming data is greater than ever before. Innovative organizations require instant insight from streaming data in order to make real-time business decisions. A new technology stack is emerging as traditional databases and data lakes are challenged to analyze streaming data and historical data together in real time.
Confluent Platform, a more complete distribution of Apache Kafka®, works with Kinetica's GPU-accelerated engine to transform data on the wire, instantly ingest data and analyze it at the same time. With the Kinetica Connector, end users can ingest streaming data from sensors, mobile apps, IoT devices and social media via Kafka into Kinetica's database to combine it with data at rest. Together, the technologies deliver event-driven and real-time data to power the speed of thought analytics, improve customer experience, deliver targeted marketing offers and increase operational efficiencies.
In this webinar you'll see:
How Kinetica enables businesses to leverage the streaming data delivered with Confluent Platform to gain actionable insights
How to leverage the Kafka Connect API to integrate data sources and destinations without writing cumbersome code
A KSQL demo showcasing an end-to-end flow of the complete data pipeline from a live source, to KSQL and finally into Kinetica
To learn more about Kinetica and Confluent, visit our partner page.
Meet the Speakers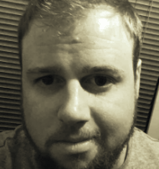 Matthew Hawkins, Principal Solution Engineer, Kinetica
Matthew is a Principal Solutions Architect at Kinetica, where he is responsible for designing, documenting, and presenting complex solutions for new and existing customers. Matthew is an experienced professional services consultant with a strong background in designing and integrating enterprise class solutions. He has over six years of increasing responsibility and experience in a variety of engineering roles. Prior to Kinetica, Matthew was a Data Architecture and Integration Manager for Swell EU. Earlier in his career, Matthew was a Technical Account Manager for Datameer, where he was responsible for Hadoop configuration, implementation, security, Java development, and front-end customization. Prior to that role, Matthew was a Systems Engineer for Openwave Messaging. He began his career as a UNIX System Administrator for the Co-operative Banking Group.

Chong Yan, Solutions Architect, Confluent
Chong is a solutions architect at Confluent, working on partner technology integrations such as Apache Kafka connector certification and deployment techniques on various cloud providers. Prior to Confluent, he worked on enabling technologies for large-scale infrastructure in the video game industry.