Learn with Workbooks!
Kinetica comes with easy to follow SQL workbooks that will help you quickly wrap your head around real-time geospatial and time-series analysis.
Workbooks in Kinetica enable you to load data, query data, build pipelines and output data to maps, visualizations, and other services.
Our learning content is all available in workbooks within Kinetica.
Try it FREE!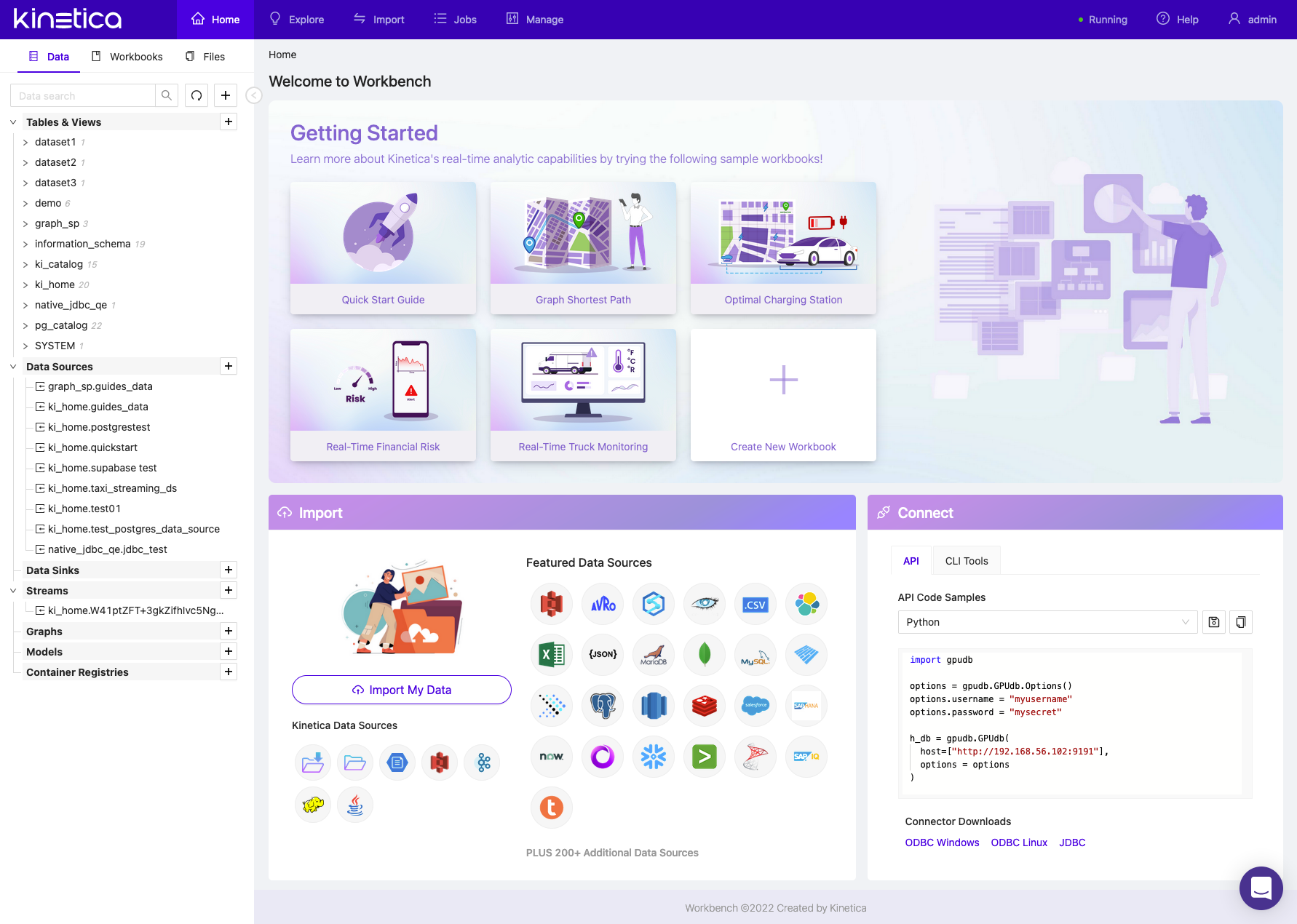 Get started with these workbooks...
Available in both Kinetica Cloud Free, and Developer Edition
Join us on Slack
Ask questions, get answers in our community slack channel
You might also be interested in...
Client Libraries
Build applications on Kinetica using these native API's