webinar
Webinar: Becoming a Data Powered Organization – Perspectives for the Chief Data Officer
In the Extreme Data Economy, data plays a new role. Data is behind every decision, so the business must be able to field unpredictable data and perform complex analysis immediately. But conducting this type of analytics on today's complicated data is easier said than done. In the Extreme Data Economy, to keep up, businesses need to fundamentally rethink the design choices they make to handle the increasing complexity of analysis and unpredictability of data. And in this journey towards becoming a data-powered organization, the Chief Data Officer is the strategic leader who needs to embrace new architectures, evangelize the use of data and invest in next generation analytics.
In this webinar, we discuss perspectives for the CDO to navigate this journey including:
The evolution of the Extreme Data Economy
Designing for the future: The technology and paradigms required to succeed
Case studies exploring the new needs of data-powered organizations
Meet the Presenters:
Dan Woods, CEO of Evolved Media & Chief Analyst of Early Adopter Research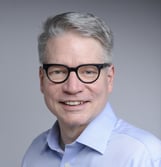 Dan creates ideas about technology products, based on a broad technical understanding. By writing as an analyst in Forbes and working with Evolved Media's clients, he sees the magic in technology and why it matters to IT buyers.
Dipti Borkar, Vice President of Product Marketing, Kinetica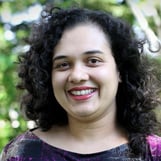 Dipti has over 15 years experience in database technology across relational and non-relational databases. Prior to Kinetica, Dipti was Vice President of Product Marketing at Couchbase and held several leadership positions there including Head of Global Technical Sales and Head of Product Management. Earlier in her career Dipti was a part of the product team at MarkLogic and managed development teams at IBM DB2 where she started her career as a database software engineer. Dipti holds a Masters degree in Computer Science from the University of California, San Diego with a specialization in databases, and an MBA from the Haas School of Business at University of California, Berkeley.